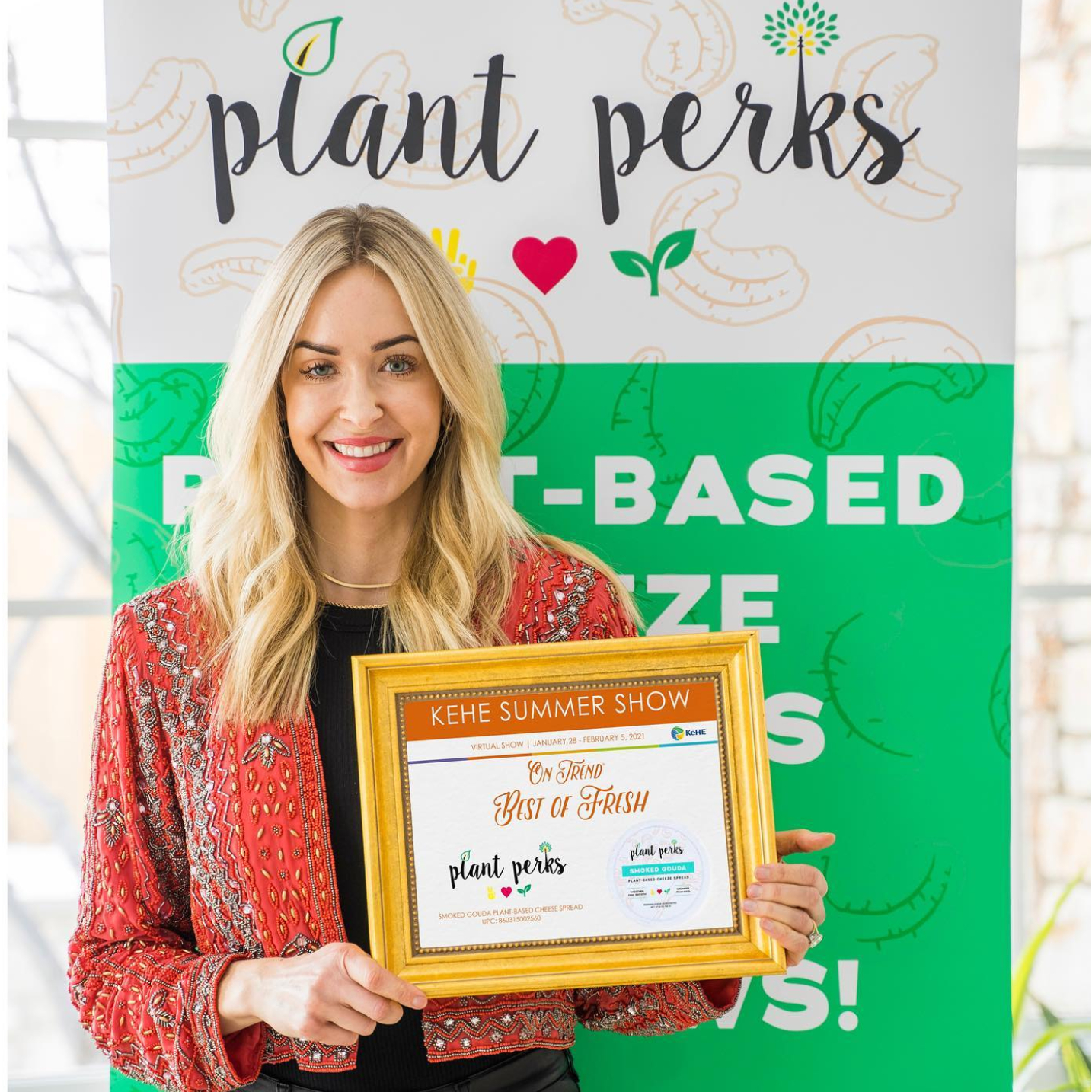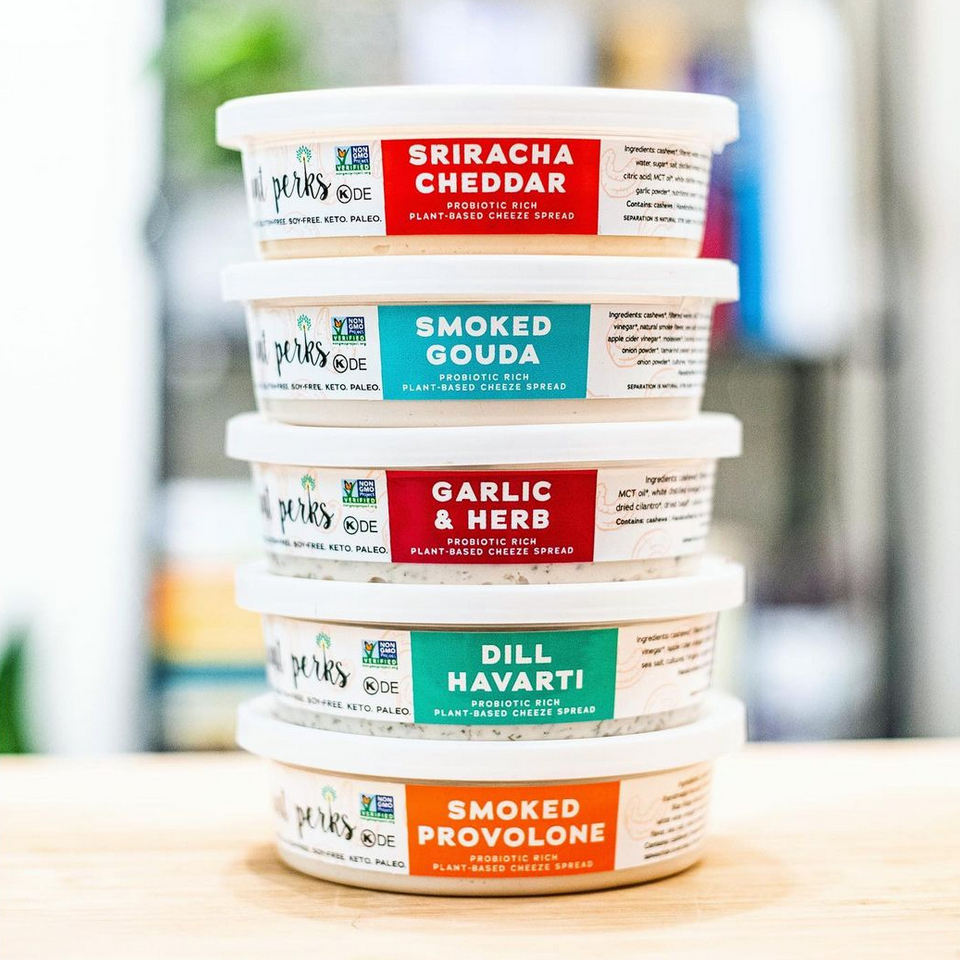 Plant Perks
Contact: Tiffany Perkins
City: Missoula , MT, 59801
Email Address: thrive@plantperks.com
About Us
Plant Perks is a premium organic food brand that crafts irresistibly satisfying spreads & dips. Always smooth with bold spices and cruelty-free ingredients. Enjoy each tasty bite whether snacking, creating or sharing.

Plant Perks strives to create a superior product that is sustainable and cruelty-free. All of our cheezes are certified organic, rich in probiotics, non-GMO, kosher, dairy-free, gluten-free, soy-free, vegan, paleo and keto!

Because life is already complicated, eating well shouldn't be. Peace. Love. Plants.
Practices
We've worked hard to create partnerships with ingredient companies that have only the best reputations! After learning about the poor working conditions and low wages in cashew factories, we found organic, fair trade cashews that are grown on small, family-owned farms. We pay more for these cashews, but it is worth it to us as a company to know we are making a positive impact on these farmer's lives!

We are the only plant-based cheeze on the market using MCT oil in all five of our cheeze spreads! Adding MCT oil adds additional health benefits– such as lowered blood sugar levels, increased energy and better brain function! This is one of the reasons why our cheezes have an average of 14% LESS saturated fat than their dairy counterparts!